Thursday, November 12, 2009
Sunday nights are, for the moment, sacrosanct. At ten o'clock, I turn to AMC, and the glass-walls and flat paneled doors of Sterling Cooper, with its integrated ceiling lights and mid-century mix of Asian and International School detail, bring back a moment of my past so Proustian, it might as well be madeleines and tea.

My introduction to the world of advertising and promotion was a decade later than the 1960 moment when we first meet the Sterling Cooper gang. The industry's insight about media and marketing were much farther along than the primitive images of Mad Men sitting around a Philco television. But physically, the look of the offices was much the same, and socially, things hadn't really changed all that much.




For the first ten years of my professional life, I would volley back and forth between Avon and Revlon, Ogilvy and NW Ayer, and a few national retailers, with brief stints at most of the major agencies and a few of the smaller, hipper shops thrown in for good measure. I was hired inside cosmetic companies (and a retailer or two) to launch products or departments, and with agencies, as a kind of free-lance-wild-catter, to land a particular (and usually cosmetic) piece of business. We rarely failed to land the account we'd aimed for, but after six or seven months observing the culture of the agency, I never wanted to sign on as staff and work on what we'd won.

Only Ogilvy seemed a place of any real civility, with a demand for serious, professional behavior. David Ogilvy was still very much alive and vitally, if infrequently, attentive. Jock Elliot and others walked in his footsteps and maintained the good practices. Ogilvy, alone, was a place I could admire and would hope to emulate, but none of the agencies, not even Ogilvy, provided a place of comfort or apparent opportunity for a young, ambitious Art Director/Creative Director who happened to be female. At least not in my own moment.

I got an overview of agency culture in the early 1970's, few outsiders would have seen, and fewer insiders would have had the distance to recognize. I was a girl in a man's land. And I'd been positioned right at the sweet spot at two of the largest cosmetic houses in the world. I knew their issues, their executives and their aesthetics. If the agency wanted some insight into the companies they were pitching, and some enlightenment about young women and cosmetics, I was their girl. But the men who brought me on board were rarely the men I would work with on a daily basis. They were the Big Boys upstairs, parent-age to me and even to the hip Creatives who were all about ten years my senior. I was imposed on the Creative Boys. It was clear. Some of them couldn't believe their agency had hired a girl as an art director and rarely missed the opportunity to tell me so. More than one of the bullpen artists (the men whose job it was to sketch out our ideas) refused to take direction from me, and since I wanted my work to look more fashion-beauty editorial and couldn't get the look out of their cartoon-style anyway, I had to develop my own way of creating layouts. I just did them myself. The Creative boys had one more thing to sniff about, but we nearly always landed the business.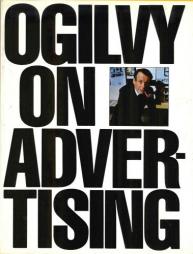 In the years I trudged about NY agencies, I can think of running across only a very few women art directors: the most interesting to me was a mysterious Rosalind Russell type, referred to as Miss Tobey, who specialized in ads for children and babies. She must have been in her forties at the time, and she wore a hat and gloves to work each day. Her clothes were clearly expensive, but had been chic a decade earlier than our own hip British Invasion moment. She was referred to as a legend, but she was, depending on the day or the man, either invisible or barely tolerated by the fellows who made up the Art Department.
Regardless of Salvator Romano and his lack of status at Sterling Cooper, by the Seventies, the glamour of the industry was in the Art Department. The AD's and young Creative Directors might not have all looked like Michael Cain or Jean Paul Belmondo, but you could see where they were taking their cues. They wore their hair long before anyone in business could. Their clothes were British, and ran the gamut from Saville Row suits to band uniform jackets over tight, long, boot-cut jeans. There were more than a few Edwardian ruffled front shirts, ruffles again at the cuff – tucked into jeans so tight and unwashed they could have walked to the men's room themselves. Their spectacles were aviator large, or John Lennon circles and often dark-worn indoors. How did they judge the Pantone chips you might well ask. I know I asked.
I knew one Art Director who had brought his pet hawk to work, perched him near his desk and fed him mice. There was blood on the carpet of his office. I heard that the building management made him stop. Creatives smoked pot openly in the office and kept bottles of cognac and scotch on their desk tops. The homeliest of them, tubby or short or frog-faced, still had an aura of entitlement as they openly assessed the figures of passing secretaries, like work crews looking at strolling streetwalkers. These were not the kind of professional offices our parents might have imagined.
Creative women appeared occasionally, from other floors, usually below us, where they incubated in copy pools, and nearly always worked on the "womens" accounts – cosmetics, fashion, babies. There were some legitimate stars who managed to escape and become important beyond the retail or agency departments. Jane Trahey (What Becomes a Legend Most and It's Not Fake Anything – It's Real Dynel) did only fashion. Shirley Polykoff (Does She or Doesn't She?) wrote for Clairol. Neither of them broke the barrier of girly products.
Everything else – food, household cleansers, furniture and certainly cars, liquor, cigarettes – these were managed by male copywriters. It's why Mary Wells seemed such a heroine. She might have been a copywriter, but at least she worked on real products – not just women's things. She made real money. Her name was on the door of an agency that managed airlines, for heaven's sake. But I'm not sure how many women she promoted. It was a sad field in which to look for mentors.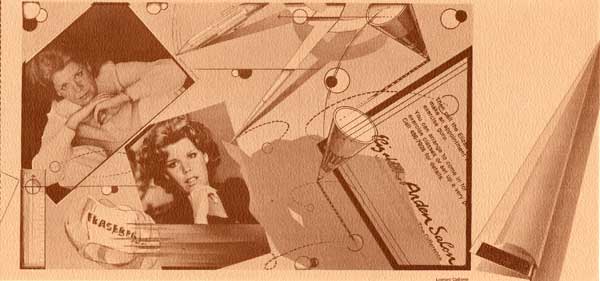 We all had secretaries. They sat outside of our offices, just as they do at Sterling Cooper. Until I opened my own agency in 1979, my secretaries were assigned by the firm's personnel departments; always older than I, usually by twenty years or more. In the chic hot agencies, secretaries were rather like stewardesses. A bit of age or weight might get you assigned off of the Creative floor and on to some Siberia, like Media Buying or Billing. Or – god forbid, as secretary to the new Girl Art Director. Me.
I'm sure it's colored by my youth, but my lingering impression of the social scene was that most of the pretty young secretaries were having sex (or at least engaging in make-out sessions at PJ Clark's) with the hip Art Directors. And even the sex was ranked on a professional ladder. The AD's had the secretaries, Creative Directors had their pick of the most desireable secretaries and receptionists – who were the real lookers (since they didn't need to know how to do anything but sit there and look pretty), along with the most attractive young women from the step-up-in-status-better-paid copy pool. And at every agency I worked, there was always at least one beautiful and bright Copy Chief having an affair with a married boss; one of the guys upstairs. It was as though Central Casting had gone ahead of me and filled the positions.
Recently, Mary Wells Lawrence and Charlotte Beers (former chairman of JWT and Ogilvy) presented a collective note on-line that suggests Mad Men has got it wrong. They claim to have seen far more chic and powerful women in advertising in the early Sixties, than Sterling Cooper's mousy copywriter, Peggy Olsen, might suggest. Phyllis Robinson, the DDB Copy chief who hired Mary Wells, was certainly one. But Robinson's name was not up on the door with Doyle or Dane or Bernbach -- or anyone else.
So I'm not sure where they were standing, Charlotte and Mary back in the 1960's, with this grand view of important and powerful women, leading the field. But I can suggest that you take a look at the
Advertising Hall of Fame
. Out of the 183 names listed, twelve are women. And that's not a list from 1960. It's posted on their website today.